The Trois-Ilets pottery has existed since 1783, which makes it one of the oldest firms in Martinique.
Located at what used to be an old Jesuit convent established there by the end of the 17th century, the Village de la Poterie has been devoting its activity to earthen work, producing building materials (bricks, clay tiles, ceramic tiles), and boasting skilled potters. Then the art craftsworkers have gradually settled into the Village's historical dwellings and they have opened their own shops.

Today, The Village de la Poterie houses many ancient buildings and authentic Creole small houses occupied by artisans, potters, shop-owners, and also one of the oldest active brickyard in France.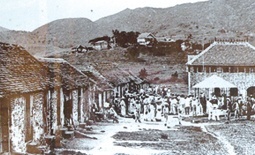 Un dimanche après la messe, autour du petit marché "le mal palan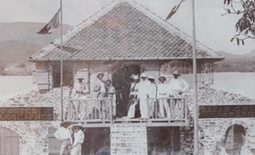 Début de journée de travail devant de bureau de direction